| | |
| --- | --- |
| Price: | $11.00 |
| Availability: | in stock |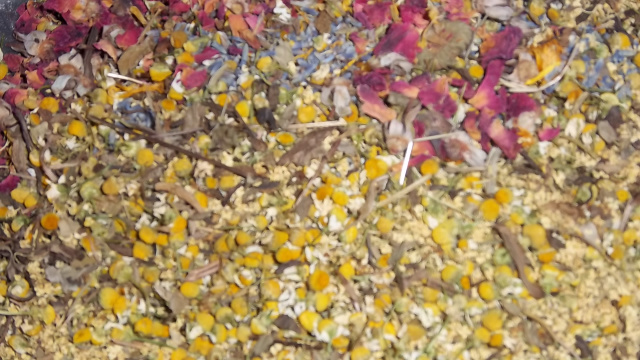 ~ If you are a gardener, work on your feet all day or simply need to relieve tension..an old fashioned Foot soak is perfect. Baths are great, but Foot soaks are quicker and target those poor overworked feet! And for those who don't want to smell all flowery...this formula is on the more earthy scented side .
~ 3.5oz~ Enough for 8+ Foot Soaks. Contains~ Organic Oats, Calendula, Plantain Rosemary, Pine, Cedar, Ginger and Oat straw & Epsom Salts. Comes with a wooden scoop and a muslin bag for easy cleanup + directions for use. ~ $11
CLICK HERE TO VIEW OUR SHIPPING/RETURN/CANCELLATION POLICIES.
ALL PRICES INCLUDE SALES TAX!
____________________________________________________
DISCLAIMER: The content of this web site is not intended to replace the guidance of qualified, certified medical professionals. The author and web hosts of this site do not take responsibility for viewers' health decisions. Views and information presented here are meant to be educational in nature only and not to diagnose or prescribe. Visitors to this site must take full responsibility for their health care and dietary choices.
____________________________________________________