February 13, 2013 @ 6:15 PM
February 13
When Valentine's Day falls in the middle of the work/school week, it is a bummer. So, I usually start the festivities the day before so goodies are ready to add to lunches on th especial day. This year, I made "Sweetie Biscuits", with Rosemary for my husband and without rosemary for my grandson--who will enjoy his plain biscuits with rose butter.
Also, spice cupcakes with rose infused icing.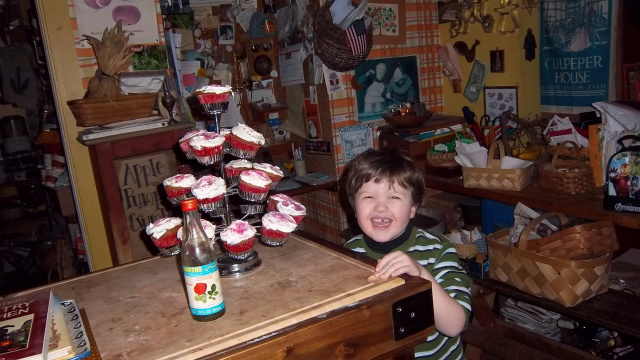 I add fresh chopped rosemary to the dough--but remember--biscuits need a gentle touch, so don't over mix or knead. For the icing, I have a bottle of rosewater and add just a teaspoon to 1 1/2 cups icing (a scant tsp. per stick of butter). A little goes a long way and I think with roses, that subtlety is important. When adding rose flavor to foods in the summer, tough, I use fresh petals.....rose water is fabulous, but fresh petals are divine.
Now, to plan tomorrow's Valentine dinner......